As principal idea of Vento Group, we design and implement projects for your business value. Thus our technology consultants are also business people that questions, investigates and creates the business impact with support of technology.
Touch of Technology Within Your business
At Vento Technology, what we try to enable is to create technology architectures that will best fit your business needs. We know that success of technology projects depends on how we understand your business. Our experience and approach resides on this simple but effective trick. We analyze your business, design the most appreciate architecture and deliver the project for you.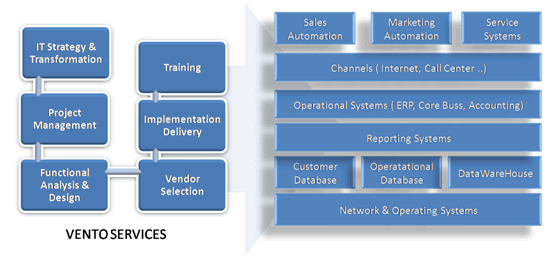 Technology Services for your business needs
We help our clients to have best and custom fit technology solutions for their specific needs and goals. For this reason we are delivering the following services in the market:







For details, please visit